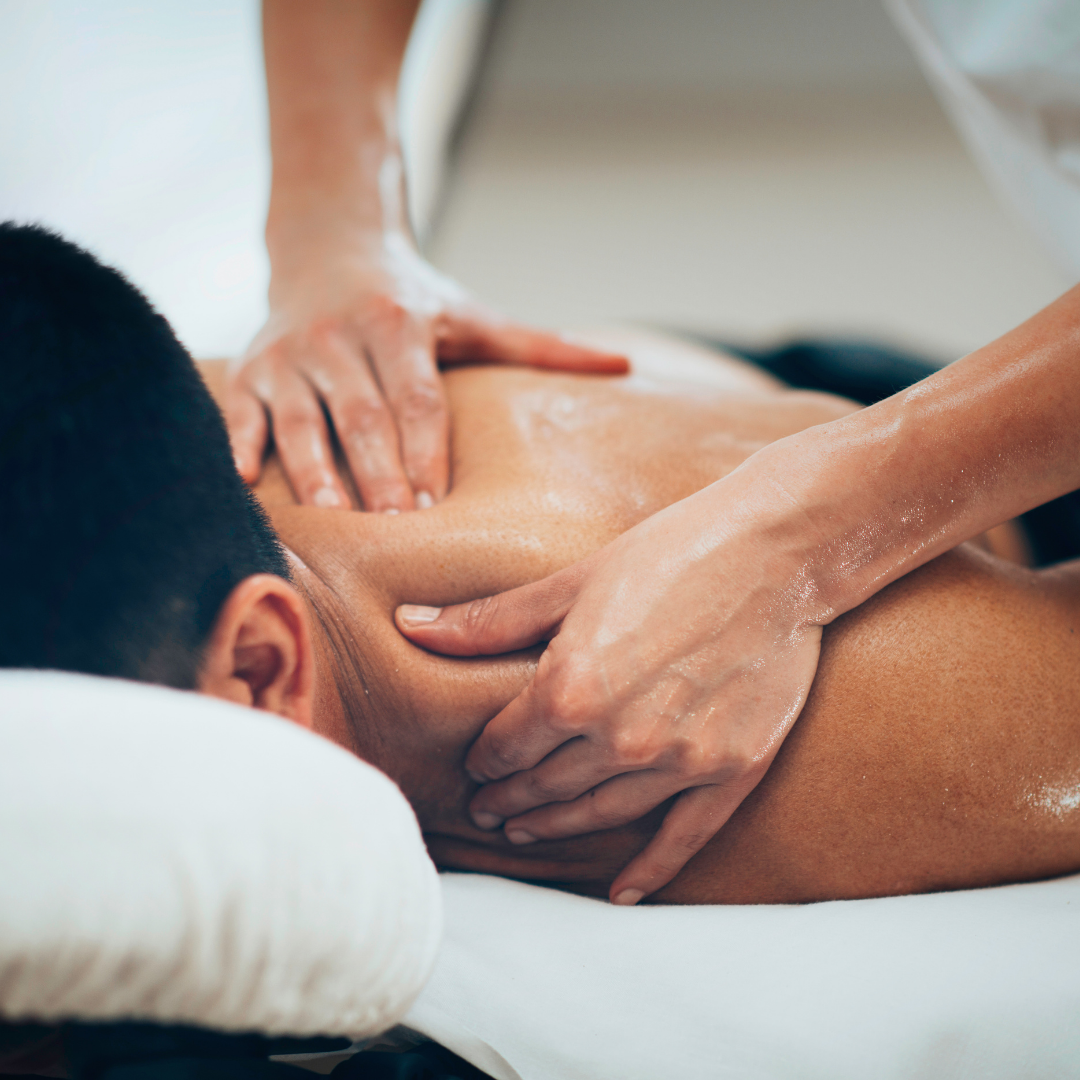 04 May

What Are The Different Types Of Massage Therapy?

If you recently suffered an injury, did you ever consider massage therapy as a form of treatment? At Island Chiropractic, we recognize that there are a variety of benefits when it comes to massage therapy, which is why we offer this service to all of our patients. To offer the highest quality of treatment, our chiropractor near Plainview will perform one of the below massages that will be the most beneficial to your healing process.
Swedish Massage:
The techniques used in Swedish massages are the foundation for many other forms as well. The goal of this type of massage is to warm up your muscles, increase circulation, release tension, and break up knots in the injured area. To do this, our team will perform a variety of gliding, kneading, and percussive strokes.
Deep Tissue Massage:
As the name suggests, this massage targets the deep tissue of your body. A deep tissue massage will improve posture and increase range of motion. To achieve this, either our massage therapist or chiropractor near Plainview will apply deep pressure that breaks up scar tissue and relieves tension in injured muscles. Deep tissue massages can treat:
Fibromyalgia.
Plantar fasciitis.
Sciatica.
Tennis elbow.
Muscle strains.
Sports Massage:
Sports massages help athletes ward off injuries and prepare their bodies for the vigours of competition. With this type of massage, our team which includes a chiropractor near Plainview can help reduce muscle tension, increase circulation and flexibility, and decrease muscle soreness. These outcomes can be achieved because sports massages focus on the health of muscles and connective tissue.
Shiatsu Massage:
When performing a shiatsu massage, expect our team to use their thumbs, hands, elbows, and feet to apply pressure to various acupressure points throughout the body. This massage is the perfect way to increase both one's energy and balance. It will also help you recover from injuries, and in some cases, stimulate the digestive system.
Other Types Of Massage Therapy:
The massages previously listed are not the only ones that can help treat your conditions. Other types of massages that may be beneficial:
Hot stone massage.
Thai massage.
Relaxation massage.
Prenatal massage.
At Island Chiropractic, we take pride in treating each of our patients like family. We understand the benefits that massage therapy can hold, and our team which includes a chiropractor near Plainview is an expert at administering them. With numerous variations of the practice that can be performed, you can trust our staff to determine the perfect one for treating your symptoms. If you're interested in receiving massage therapy for an injury, request an appointment with us today!