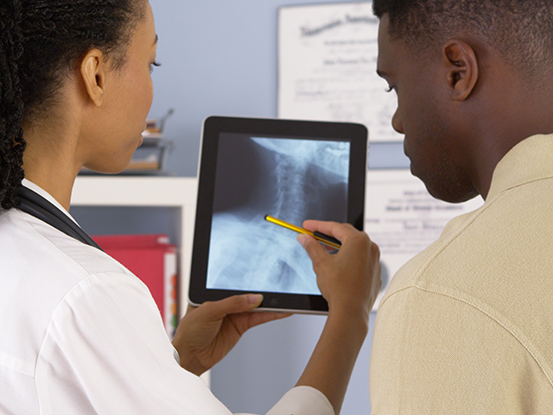 07 Dec

Common Causes of Back Pain

One of the leading complaints that sends people to the chiropractor near Plainview is back pain. Since back pain is so prevalent, you are likely to experience it at some point during your lifetime. At Island Chiropractic, our experienced staff will pinpoint the cause of your back pain and provide you with the necessary treatment to get you back to living pain-free.
What Causes Back Pain?
The back is composed of a highly complex structure of bones, tendons, ligaments, and discs that work together to support the entire body and allow movement. Problems in any of these areas can lead to back pain, but some causes of back pain are unclear. The most common causes of back pain treated by our chiropractor near Plainview include:
Herniated disc – The discs in the spine separate the vertebrae, and when they move out of place, they can become debilitating.
Spinal Stenosis – Spinal stenosis is described as the narrowing of the spinal canal. This causes pressure on the spine and nerves and commonly occurs in adults over 60.
Accidents or Injuries – Falls, car accidents, sprains, strains, or fractures can all lead to significant back pain.
Arthritis – Arthritis is chronic inflammation that affects the joints throughout your body, including those in your back. Pain from arthritis is also associated with stiffness and swelling.
Stress – The spine plays a critical role in keeping your body upright. Excess weight and poor posture can put excess pressure and strain on your spine, and when your back muscles need to work extra hard, this can cause aching and pain in the back.
Local Chiropractor Near Plainview
While there are numerous potential causes of back pain, it can often be treated and managed with the help of a skilled chiropractor near Plainview. Our team will utilize advanced techniques to address your back pain at the cause and develop a personalized treatment plan to alleviate your symptoms. We offer spinal adjustments and manipulation, manual therapy, and therapeutic exercises to improve patients' wellbeing.
Contact Island Chiropractic
At Island Chiropractic, our chiropractor near Plainview is well-versed in providing patients with top-quality care to alleviate their pain naturally. To discover more about our treatment methods, or to schedule an adjustment, contact our office today!