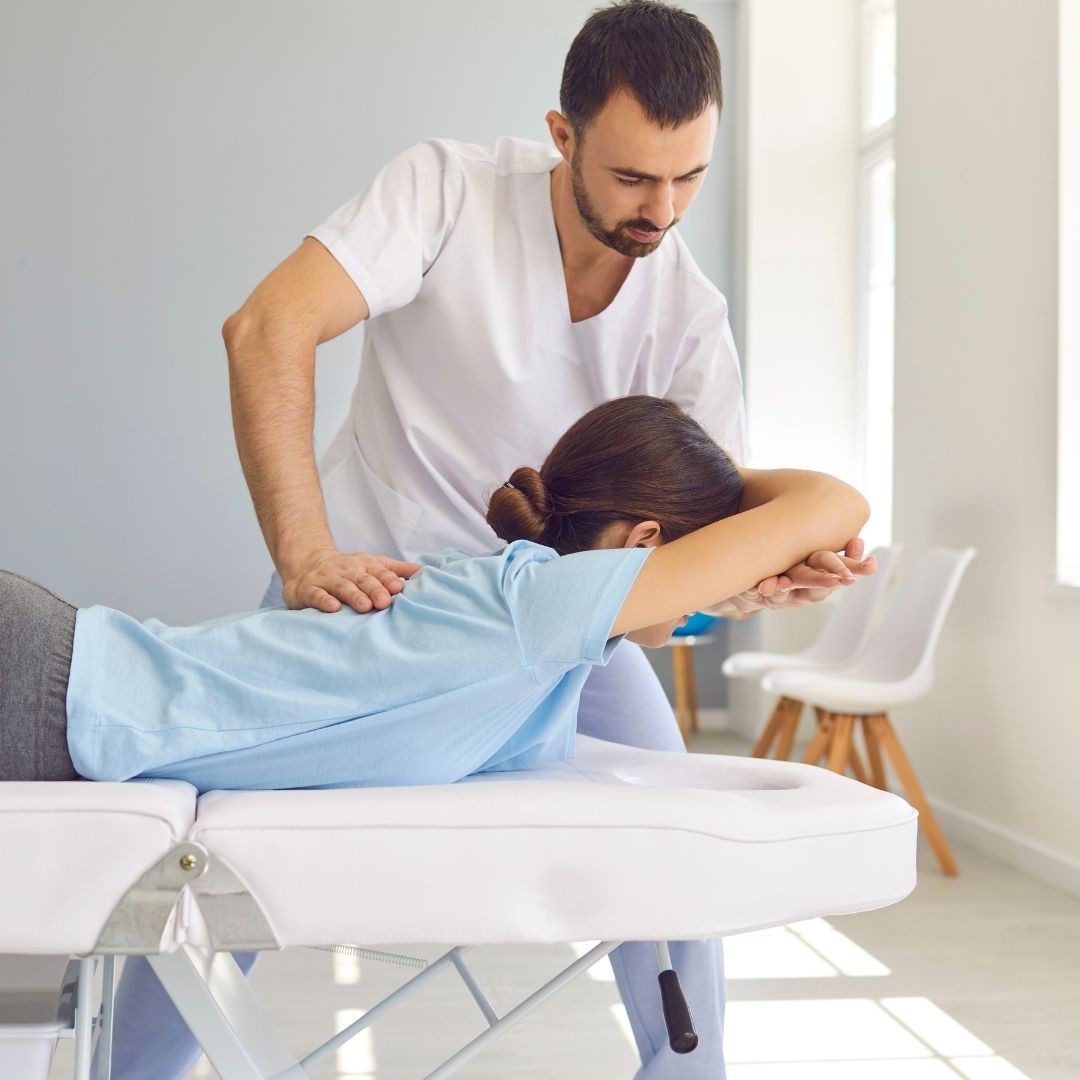 09 Jun

Benefits of Chiropractic Adjustments

The spine acts as a central pillar of your musculoskeletal system, and if it becomes misaligned, you can experience significant pain and discomfort. Pain is the number one reason patients visit our chiropractor near Plainview, but did you know that there are several benefits of chiropractic care that extend beyond pain relief? At Island Chiropractic, we provide chiropractic adjustments to enable your body to function properly. Continue reading to discover more about the benefits of chiropractic adjustments.
What is a Chiropractic Adjustment?
A chiropractic adjustment is a treatment provided by a chiropractor near Plainview. Using their hands or small instruments, chiropractors apply controlled force to manipulate joints in the body to reduce pain, correct alignment, and improve overall physical function. Chiropractic adjustments often focus on the spine but can benefit other parts of the body depending on the issue you're dealing with. Our team at Island Chiropractic will assess your condition and determine if chiropractic adjustments are suitable for you.
Benefits of Chiropractic Adjustments
Chiropractic adjustments can help your body function efficiently. Taking steps to maintain your health naturally can prevent complications before they start and minimize your need for surgical procedures or medications to keep you feeling your best long-term. Our chiropractor near Plainview can help you determine if adjustments are a good option for you. Here are some of the benefits you can experience with regular chiropractic adjustments:
Improved Back and Neck Pain – Improved neck and back pain is arguably the most well-known benefit of chiropractic adjustments.
Reduced Inflammation – Inflammation can lead to the development of pain, joint issues, and muscle tension. Spinal adjustments can help reduce chronic inflammation and relieve joint and lower back pain.
Headache Relief – Spinal misalignment can lead to muscle pain and tension, resulting in headaches and migraines. Adjustments can help provide much-needed relief for frequent headaches.
Improved Posture – Regular spinal adjustments can potentially improve poor posture, especially if your poor posture is a result of sitting too much.
Contact Our Chiropractor in Plainview
Getting a chiropractic adjustment can help improve multiple areas of your health with one natural, non-invasive treatment. With the help of our chiropractor near Plainview, you could safely target your problems and alleviate your pain. If you would like to find out if a chiropractic adjustment may help your symptoms, be sure to schedule an appointment with our team at Island Chiropractic today!